Obama v. Bush Job Creation/Loss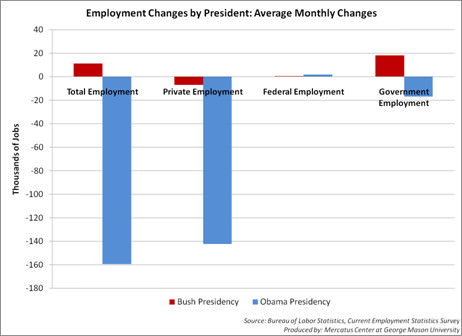 The graph above compares the mediocre job creation/loss performance of George Bush in eight years with the horrible job creation/loss performance of Barack Obama in only two years. President Obama is constantly claiming that he is merely trying to dig the country out of a hole created in the last eight years, apparently forgetting that the most recent and worst two of the last eight years were on his watch.
Neither president is on the plus side with private jobs. Both added federal government jobs.
President Obama said recently that people talk about him like a dog. Well, in this case it is, "Bad Dog."
[Note: When referring "years" in this post, I am referring human years, not dog years.]